Rafik Helping The Homeless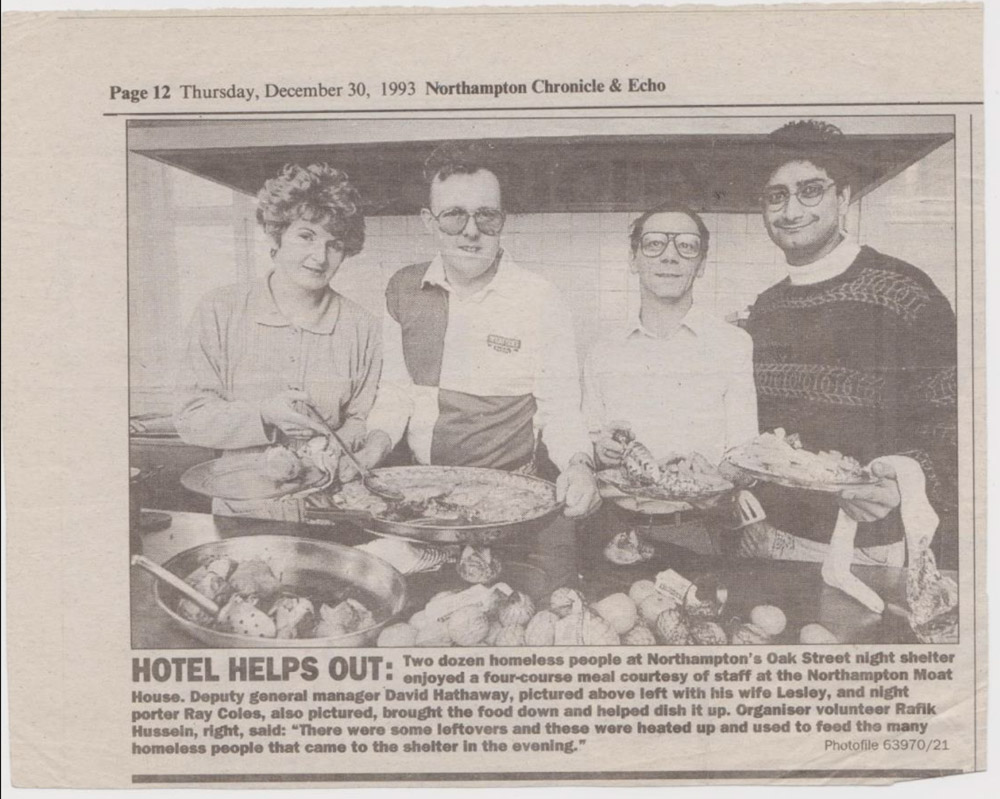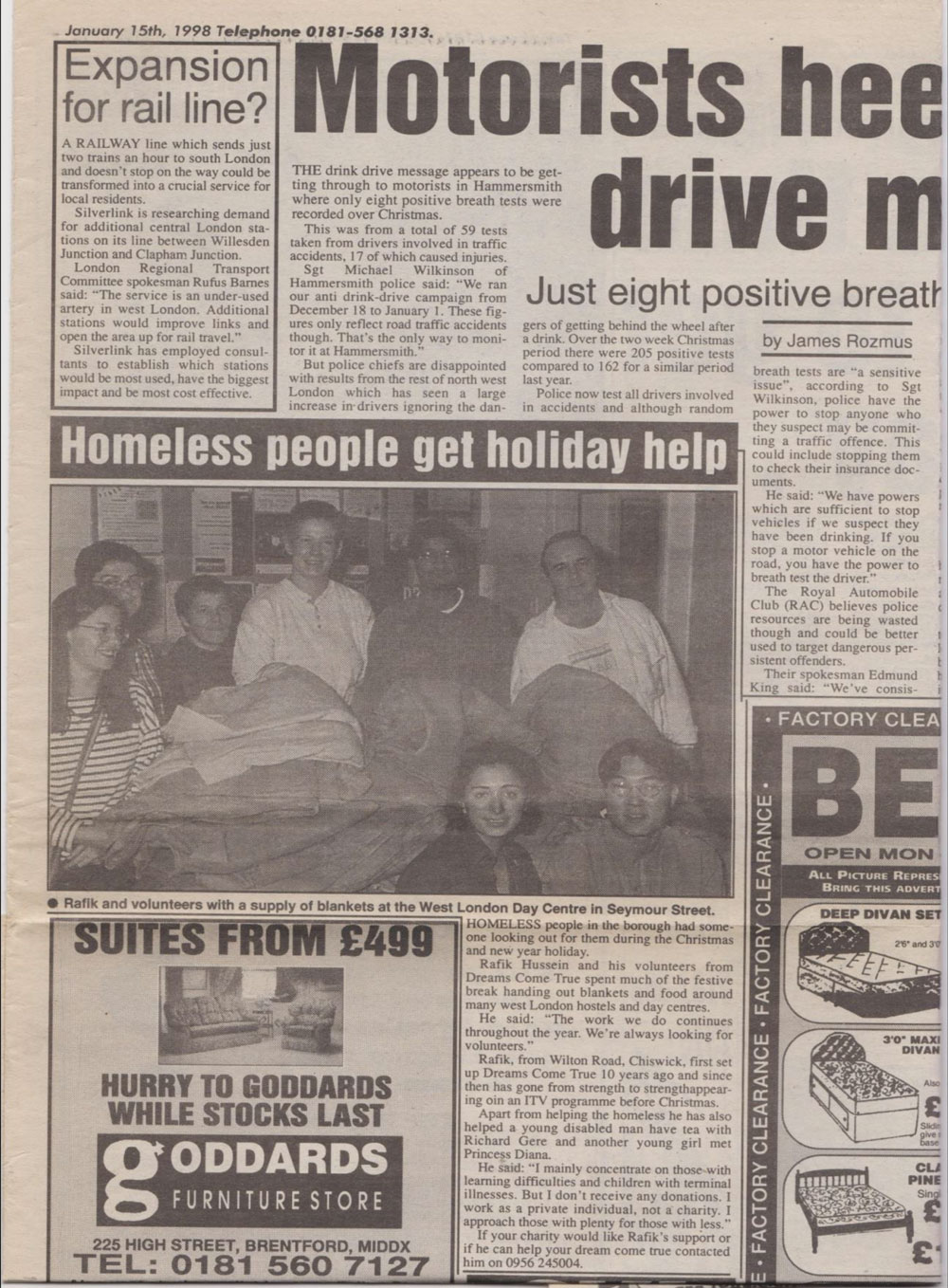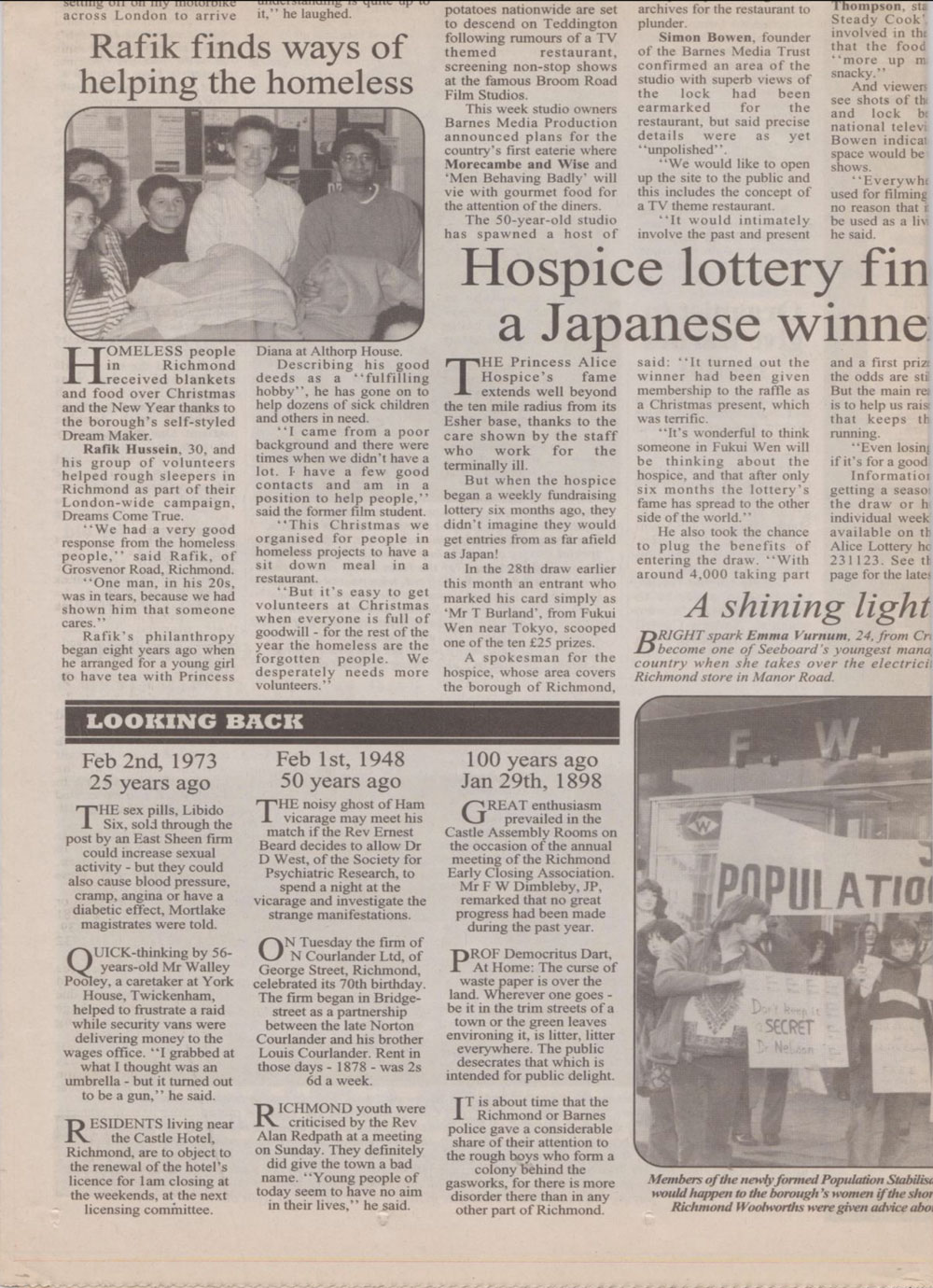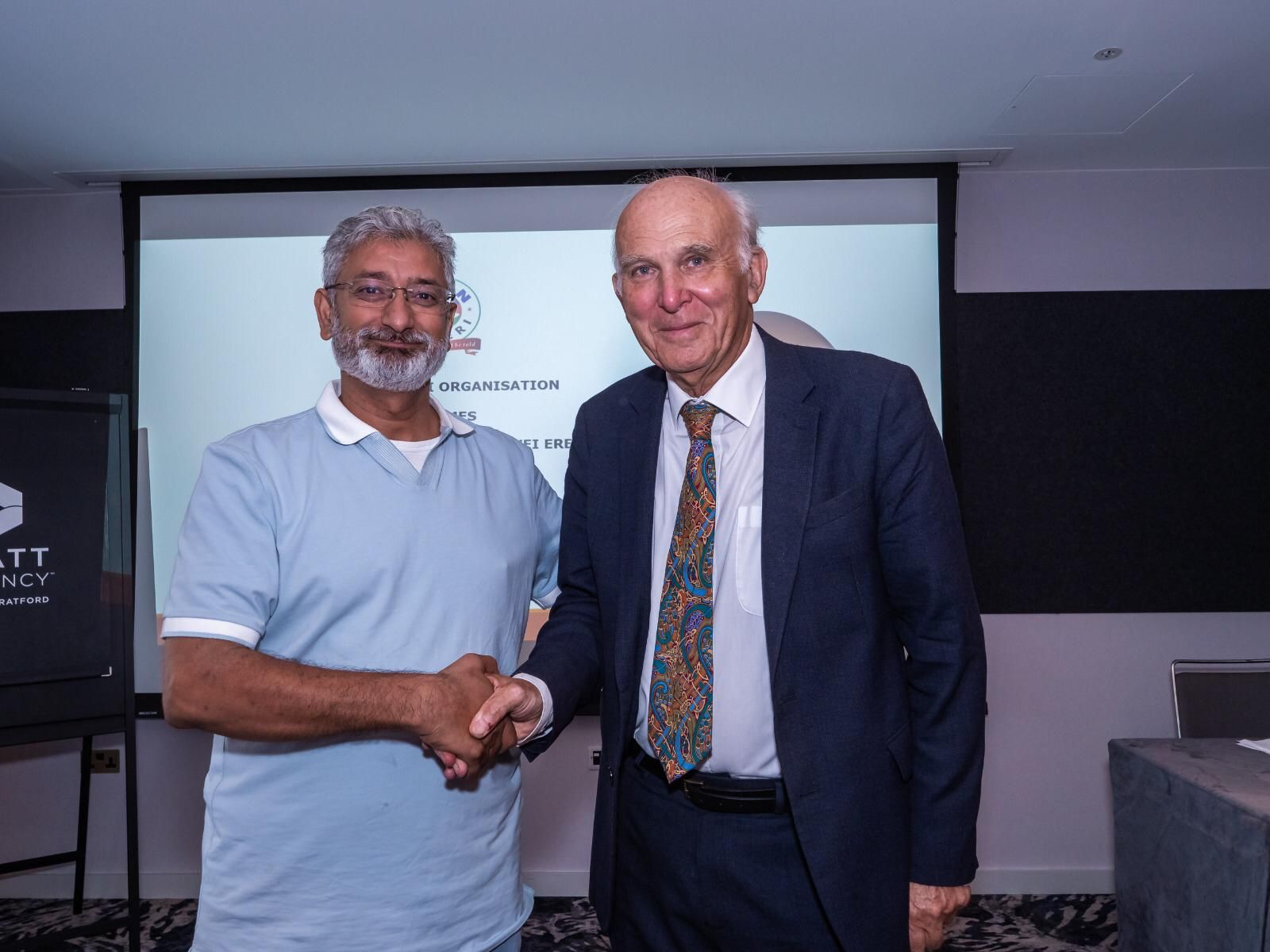 "Former Leader of the Liberal Democrats" Rt.Hon.Sir Vinces Cable congratulating Rafik Hussein on his 40th Anniversary of Making "Dreams Come True" for the Disadvantaged. (London-September 2023)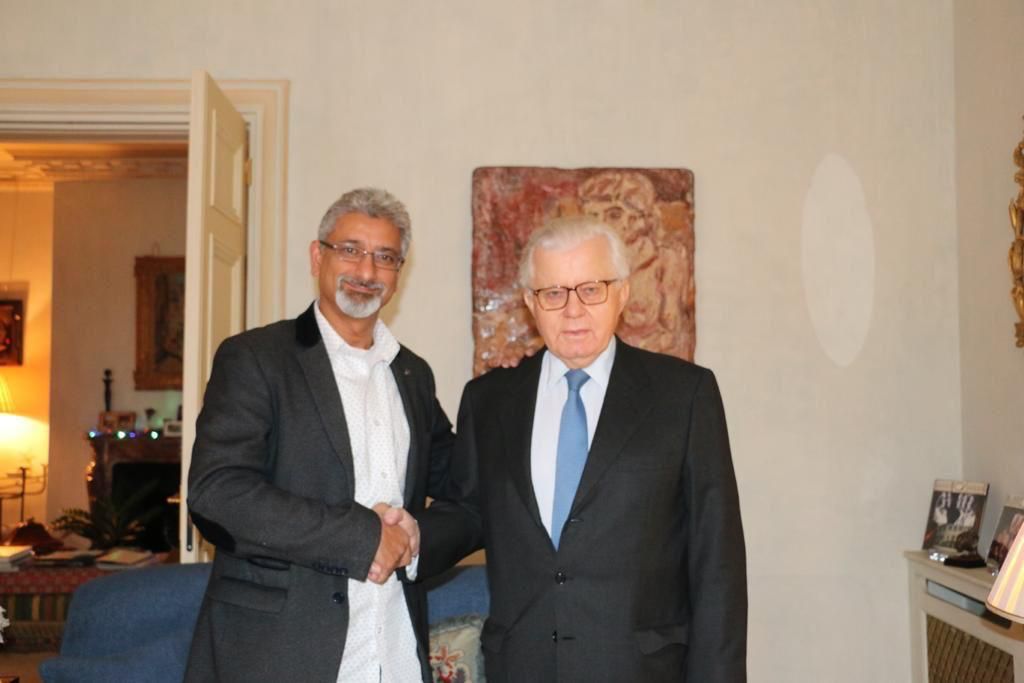 "Member of the House of Lords" Lord David Stevens congratulated Rafik Hussein (City of Westminster January 2023) on his outstanding achievements over the past 40 years, in the following:
Raf-Fixed-it "Dreams Come True" – Founded 1983
Helping The Homeless – Founded 1986
The International School of the Media for the Disadvantaged – Founded 1987
London Community TV – Founded 1998
Every Child's Right To Play – Founded 2002
Accessibility & Usability / Disable Home Adaptations – Founded 2007
Performing Arts Education Accessible To All – Founded 2012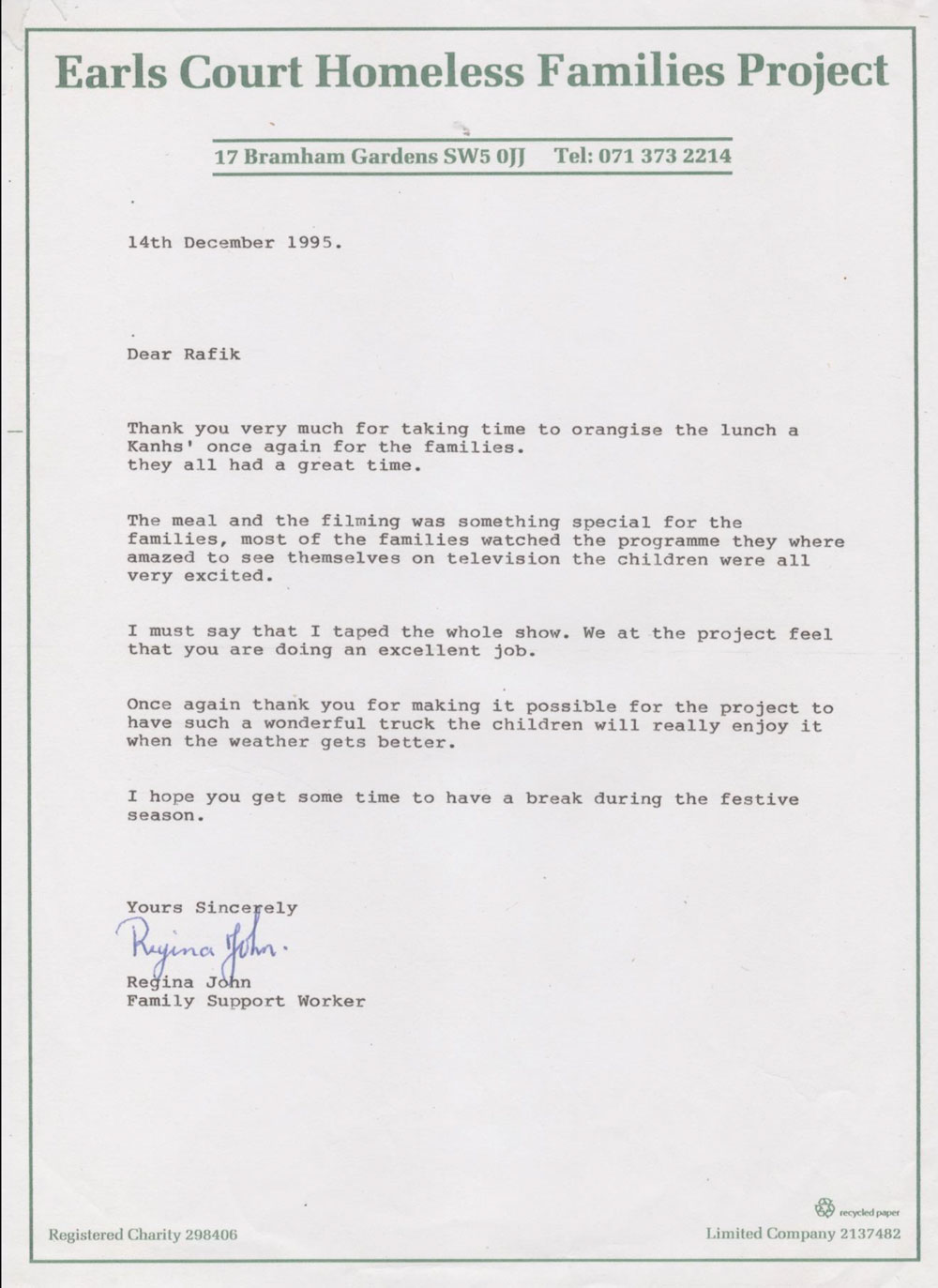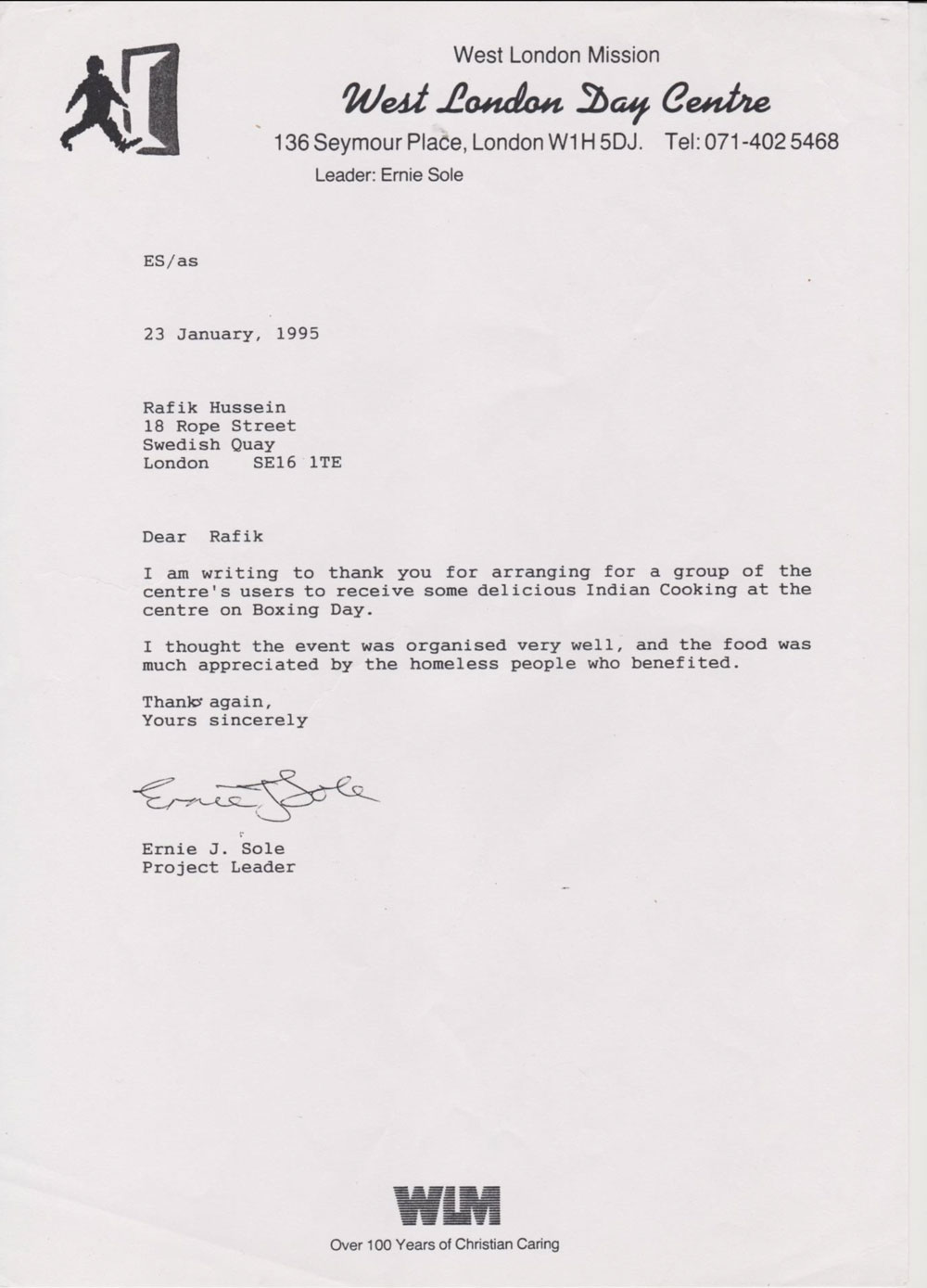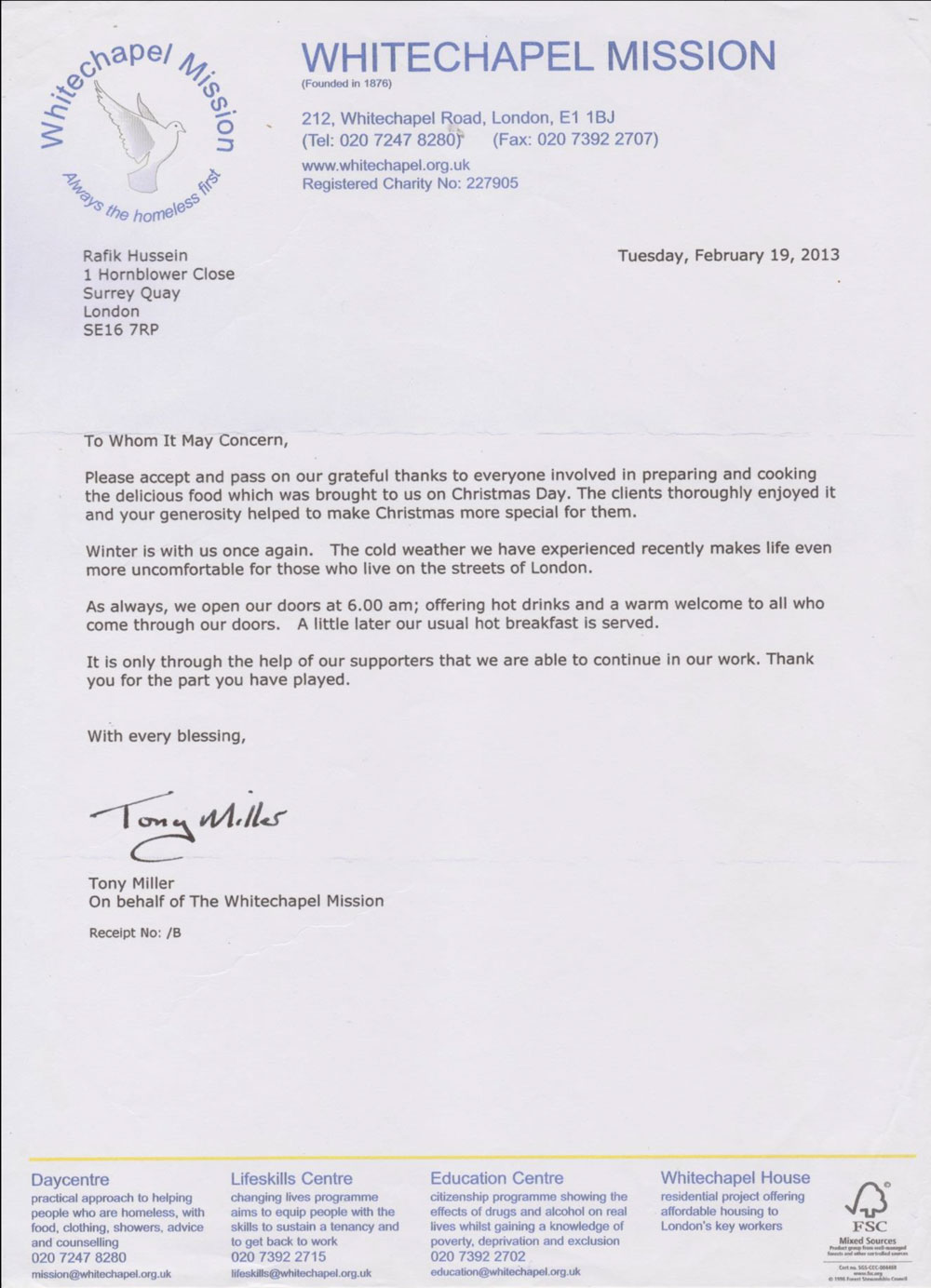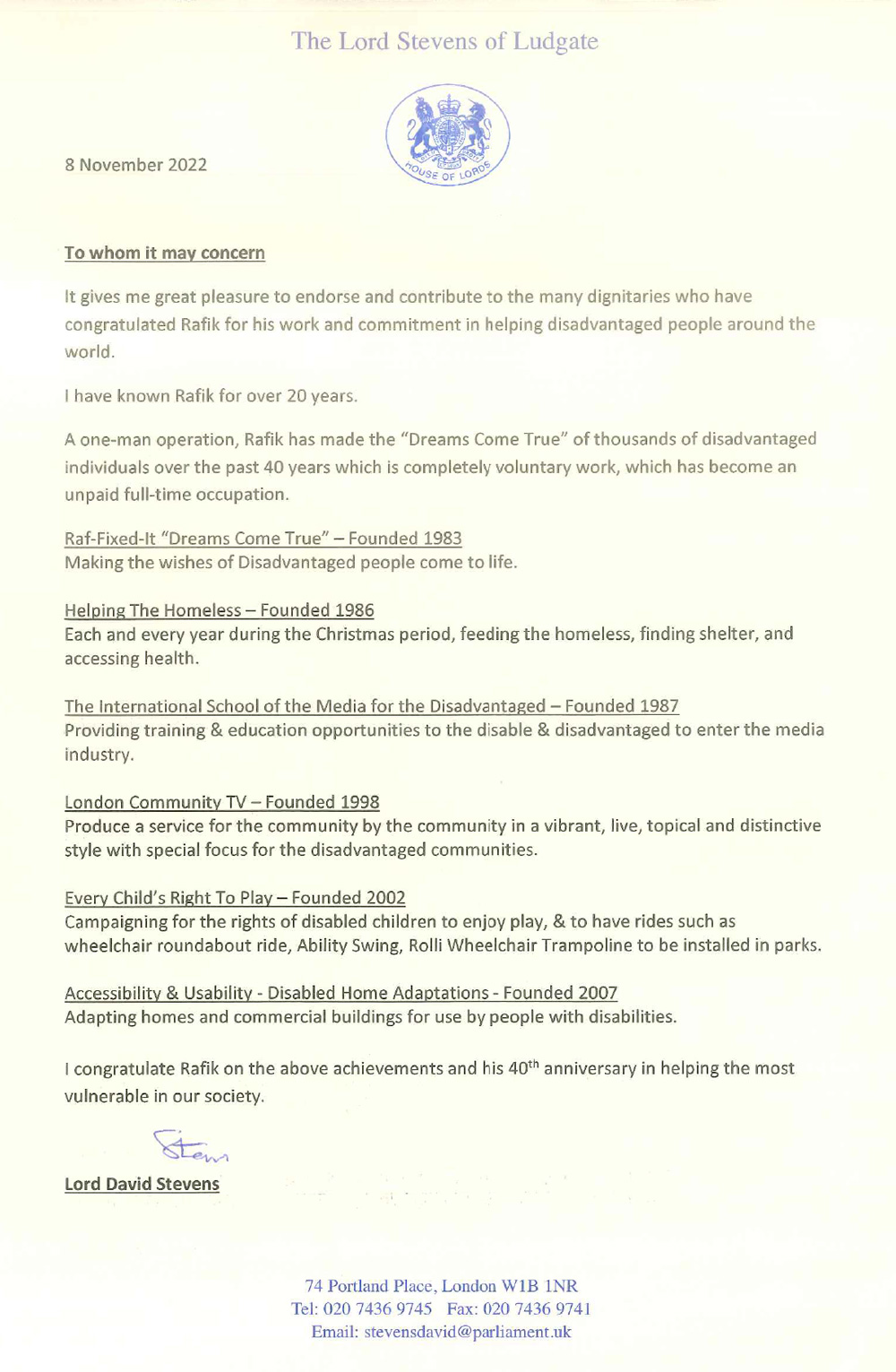 Punjab Catering Reference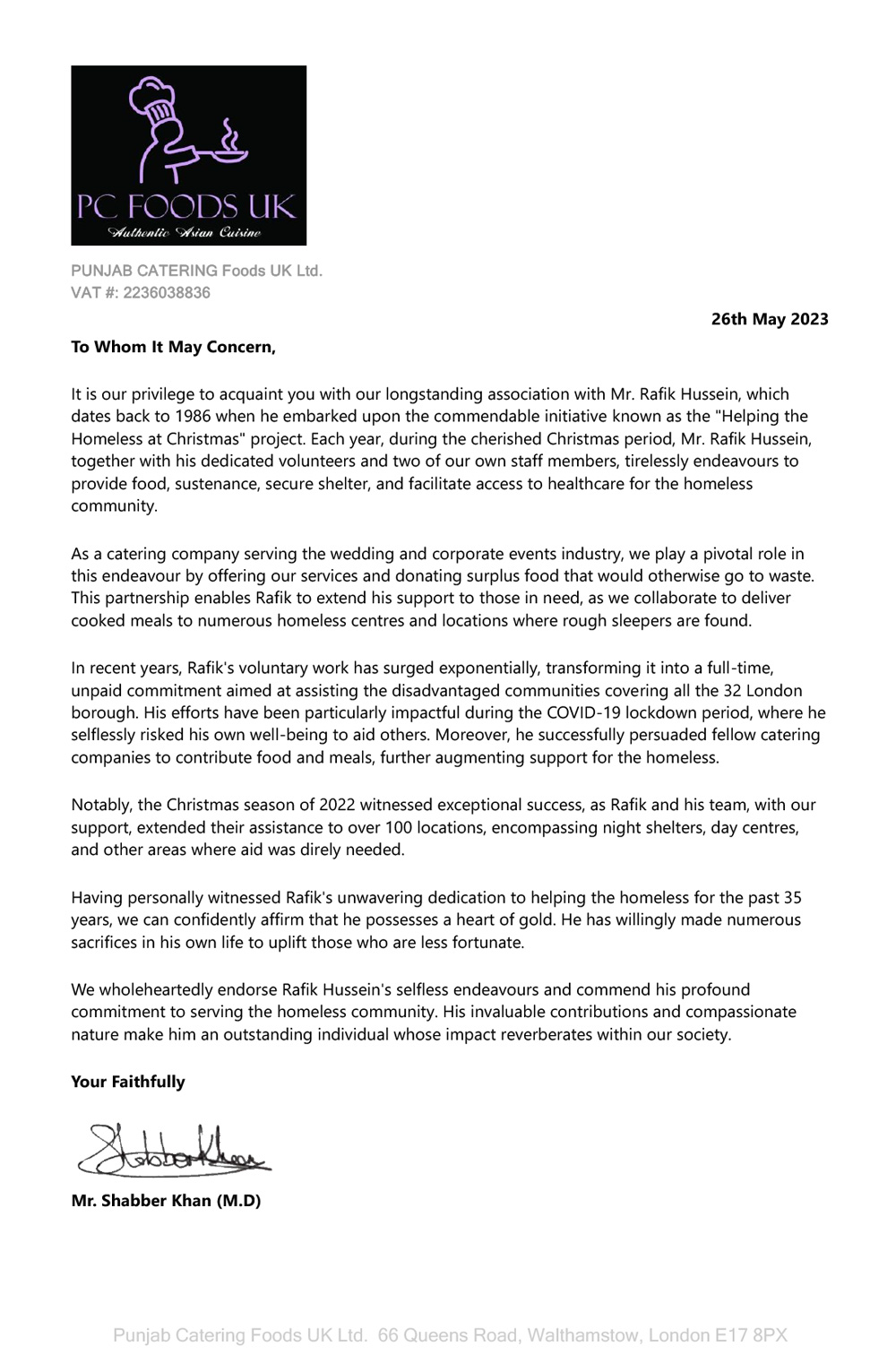 Our Corporate Social Responsibility Policy
Document ID: CSR/2023/PCF
Effective Date: 7th January 2023
Review Date: 7th January 2024
1. Introduction
At PC Foods Ltd, we are committed to corporate social responsibility and making a positive impact on society. This Corporate Social Responsibility (CSR) Policy outlines our dedication to supporting initiatives that address homelessness and uplift the homeless community. This policy serves as a guiding document for our CSR practices and initiatives.
2. Collaboration for the Homeless
2.1. Partnership
We have established a collaborative partnership with Mr. Rafik Hussein and his team to support the "Helping the Homeless at Christmas" project, which has been in operation since 1986. Each and every year over the past 35 years Rafik Hussein tirelessly endeavours to provide FREE food Help & Support to those in need.
2.2. Service Provision
As a catering company serving the wedding and corporate events industry, we actively participate in this initiative by providing our services and donating surplus food that would otherwise go to waste. This ensures that valuable resources are utilized to assist those in need.
2.3. Meal Delivery
Working in coordination with Mr. Rafik Hussein's dedicated volunteers and two of our own staff members, we prepare and deliver cooked meals to numerous homeless centres and locations where rough sleepers can be found. This effort aims to provide food, sustenance, secure shelter, and facilitate access to healthcare for the homeless community.
3. Community Reach and Impact
3.1. Geographic Scope
Mr. Rafik Hussein's voluntary work has expanded to cover all 32 London boroughs, reaching out to disadvantaged communities across the region.
3.2. COVID-19 Responses
During the COVID-19 lockdown period, Mr. Rafik Hussein selflessly risked his own wellbeing to provide aid and support to those in need. His efforts during this challenging time have been exceptional.
3.3. Collaborative Efforts
Through Mr. Rafik Hussein's dedicated advocacy, he successfully persuaded fellow catering companies to contribute food and meals, further amplifying the support provided to the homeless community.
3.4. Christmas Outreach
In the Christmas season of 2022, with our support, Mr. Rafik Hussein and his team extended their assistance to over 100 locations, including night shelters, day centres, and other areas where aid was urgently needed.
4. Endorsement and Recognition
4.1. Appreciation
We wholeheartedly endorse Mr. Rafik Hussein's selfless endeavours and commend his profound commitment to serving the homeless community.
4.2. Impactful Contributions
Mr. Rafik Hussein's invaluable contributions and compassionate nature make him an outstanding individual whose impact reverberates within our society.
4.3. Personal Witness
Having witnessed Mr. Rafik Hussein's unwavering dedication to helping the homeless for over 35 years, we can confidently affirm his selflessness and recognize the sacrifices he has made to uplift those who are less fortunate.
5. Continuous Support and Engagement
5.1. Ongoing Commitment
We are dedicated to providing continuous support for Mr. Rafik Hussein's initiative, "Helping the Homeless at Christmas," and his broader efforts to assist the homeless community.
5.2. Collaboration and Volunteering
We actively encourage our employees to engage in volunteer activities and support Mr. Rafik Hussein's ongoing projects to contribute further to the wellbeing of the homeless.
6.Policy Review
This Corporate Social Responsibility Policy will be reviewed periodically to ensure its effectiveness and alignment with our CSR goals. The next review will take place on January 2024. Any updates or revisions will be documented and communicated accordingly.
Approved by: Mr Shabber Khan (Chief Executive Office)
7th January 2023
If you require any further information & would like to take advantage of this support in the community please contact :-
Rafik Hussein : CSR Officer & Volunteer
Tele: 00 44 7956 245004
Email : rafik@pcfoodsuk.com
This is a fully volunteer unpaid role by Rafik Hussein and offers his services to the community via PC Foods UK Ltd, free of charge.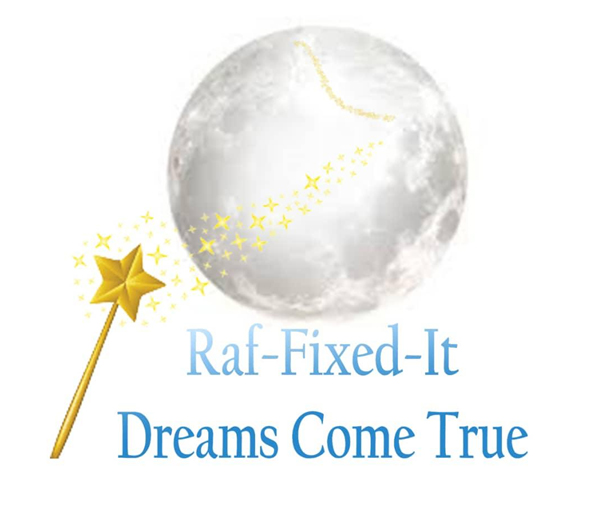 Mr Fix It (Rafik Hussein)
Tele: 00 44 7956 245004
Email: chairman@dreams-come-true.org.uk